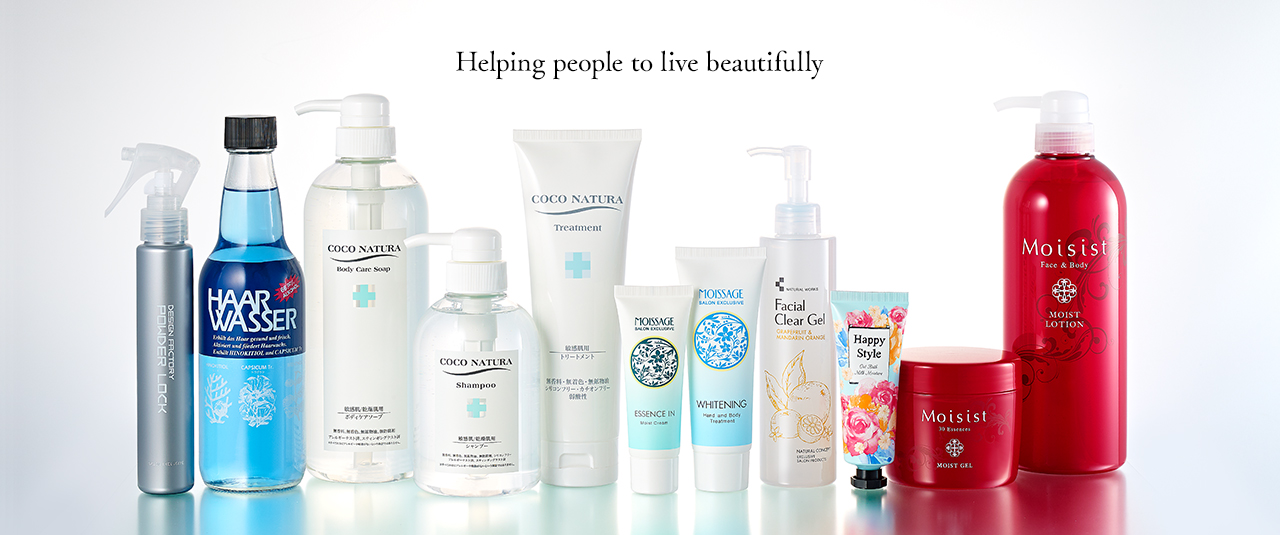 NEWS

Kikuboshi's Strengths
Since Kikuboshi's foundation in 1924, we have been continuously developing unique cosmetics products and beauty equipment, always considering product quality first and foremost.
We promise to in future continue developing highly unique products that will bring joy to our customers' hearts.
Nearly 100 years of being recognized by professionals

Creating good-quality products

Japanese barbers and hair stylists/beauticians are extremely particular about product quality, and refuse to use a product unless it is truly excellent. Within this market environment, our company has been continuously developing products emphasizing high quality.

Manufacturing stance

R&D capability

It is we who have made it possible to realize products that people thought were impossible to create, or products that people thought would be very convenient to have if they existed. In future, we will continue to faithfully respond to customers' needs.

Our innovation
Product introduction
Consumer Product
Professional Product
Corporate Profile
Kikuboshi's corporate philosophy is ALL FOR BEAUTY. This philosophy expresses this belief, which we have held ever since the company's inception.
We believe that beauty provides a tremendous motivational power for people as they lead abundant lives.
In future, we will continue to work wholeheartedly and devotedly in the hope of being able to provide support for the beauty of all people.

page top